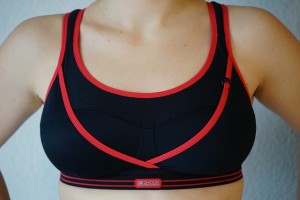 Vrouwen die te grote borsten hebben kunnen hier veel hinder van ondervinden. Niet alleen kunnen borsten van een groot formaat vaak in de weg zitten, maar het kan ook nek- en rugklachten veroorzaken. Een andere ingreep is een borstlift, waarbij de borsten worden gelift. Soms wordt dit ook gecombineerd met de verkleining van de borsten. Dit is niet iets waar je vaak iets over hoort, maar komt vaker voor dan gedacht wordt.
Veel vaker horen we verhalen van vrouwen die graag grotere borsten willen hebben en hiervoor een borstvergroting ondergaan. De ingreep bij een plastisch chirurg waarbij siliconen in de borsten worden geplaatst om deze meer volume te geven is alom bekend. Iedereen weet dat dit tot de mogelijkheden behoort. Echter veel mensen met te grote borsten vragen zichzelf nog af of een borstverkleining ook mogelijk is. De meeste mensen zijn niet op de hoogte van het bestaan van de behandeling of de exacte procedure voor het verkleinen van borsten.
Procedure verkleinen van borsten
Een borstverkleining komt in een aantal verschillende gevallen voor. Zo kunnen vrouwen bijvoorbeeld last van te zware borsten hebben. Het kan echter ook voorkomen dat iemand last heeft van hangende of slappe borsten. Bij het verkleinen van de borsten zal en cosmetisch arts de huid van de borsten verleggen en verwijderen. Verder wordt er vaak ook klierweefsel verwijderd en wordt de tepel verplaatst. Door deze ingreep worden de borsten kleiner van formaat en steviger. Wanneer er een medische noodzaak voor de behandeling is, zoals in het geval van rug- en nekklachten door te grote borsten, kan het zijn dat de borstverkleining wordt vergoed door de verzekering. Dit is echter niet altijd het geval.
Mommy makeover
Een andere procedure die steeds bekender wordt is uit Amerika over komen waaien. Veel vrouwen hebben na de zwangerschap bijvoorbeeld last van hangende borsten of een slappe buik. Door een zogenaamde Mommy makeover kunnen deze symptomen worden verminderd. De ingreep richt zich op pas bevallen moeders.